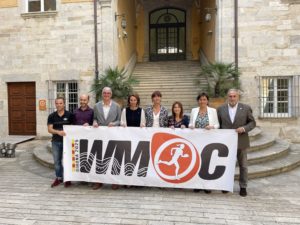 Torroella de Montgrí will host a series of races as part of the Orienteering World Championship (WMOC25) which will take place in Girona on 2025. This competition has an estimated impact of around 20 millions euros and a participation of 10.000 people.
The world championship has different formats or types of races, such as the forest races, urban races or in sprint format. About 4,000 athletes over the age of 35 participate in this event.
The Councilor for Sports of the Torroella de Montgrí City Council, Genís Pigem said that beeing part of WMOC25 "is a new opportunity to combine sports and tourism promotion and therefore we are very pleased that the organization has chosen our destination to accommodate some races".